#1 Task and Meeting Scheduling Software and App
With SalesTrendz, arrange and create your tasks and meeting for your executives and audience. Delegate tasks and schedule meetings to develop your sales team productivity and increase the performance of your sales cycle. Remind your sales representative to take important action for your audience.
Assign Tasks
In SalesTrendz, an admin can boost their field employee performance by assigning tasks which have to be completed on/before the deadline. Admin will be able to view the complete task history of field employees which will be helpful in evaluating their performances.
Based on the urgency, he can set the task priority for the field executives and set a reminder as well. An admin can customize the task stages and its sequences as well as select the appropriate status in the app.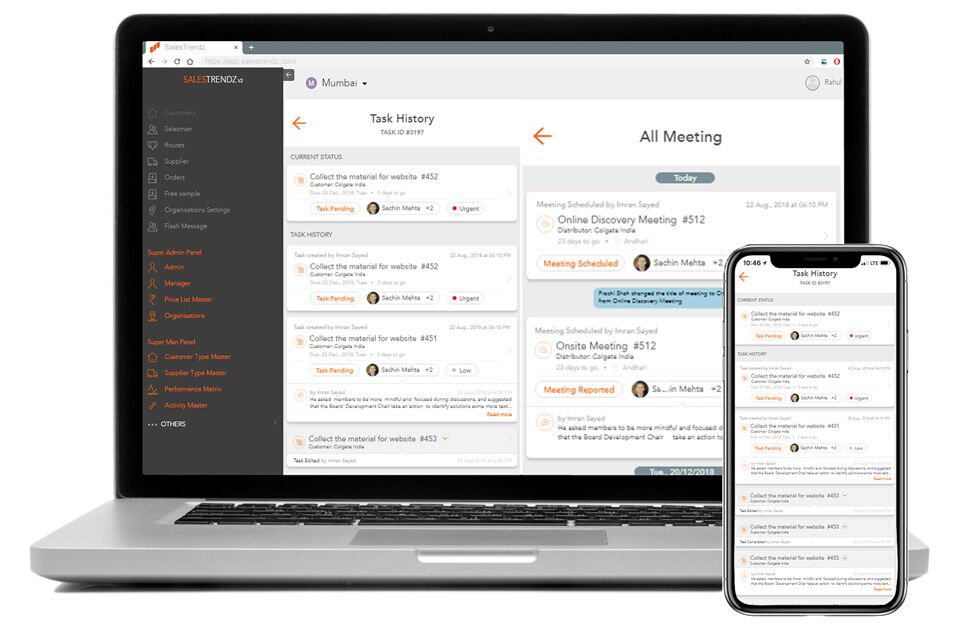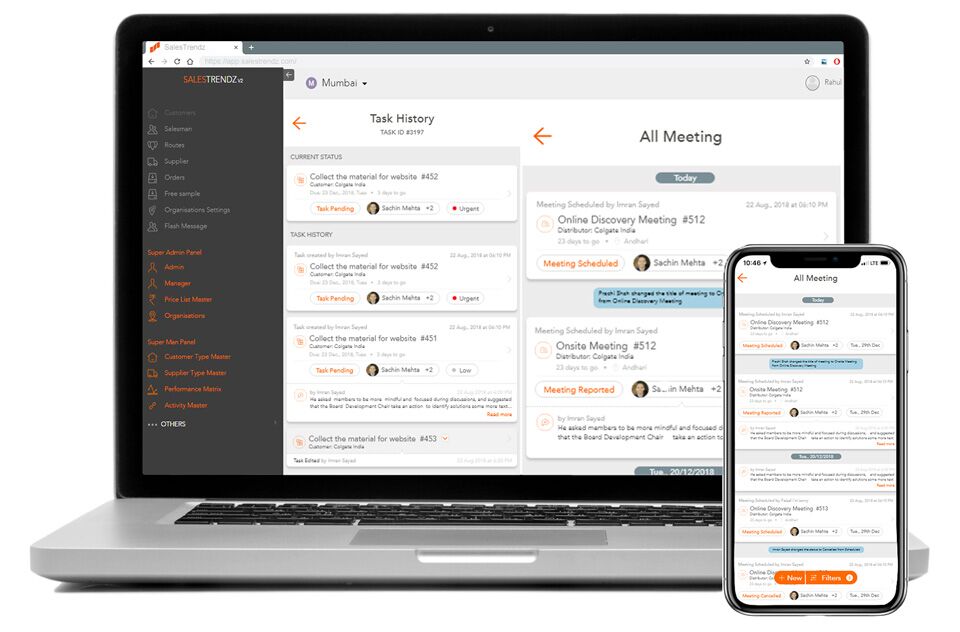 Schedule Meetings
In SalesTrendz, any on-site or online appointment made to interact with the customer can be tracked in the application under the meeting's module. It helps a user to manage the customer data with the help of meeting history which improves productivity and efficiency. Within a meeting, a user can set a reminder and add notes in order to recall the discussion. An admin can track the meeting stages and select the appropriate status in the app.