#1 Software and App for Sales Managers
With SalesTrendz, sales managers can have full visibility in real time. SalesTrendz provides sales executives and managers with a reporting and tracking solution with a live tracking feature. This is #1 application for Sales Managers. SalesTrendz lets sales managers see the area and activities of the field executives.
Route Scheduler
A manager can schedule routes for his field sales executives. The manager can assign routes to the field executives and fix appointments so that lots of time is saved from office meetings and phone calls for scheduling appointments. "Geo-fencing "feature carves out a boundary for your sales executives to perform their activities within the boundary. So, no need for making phone calls or writing emails for this purpose.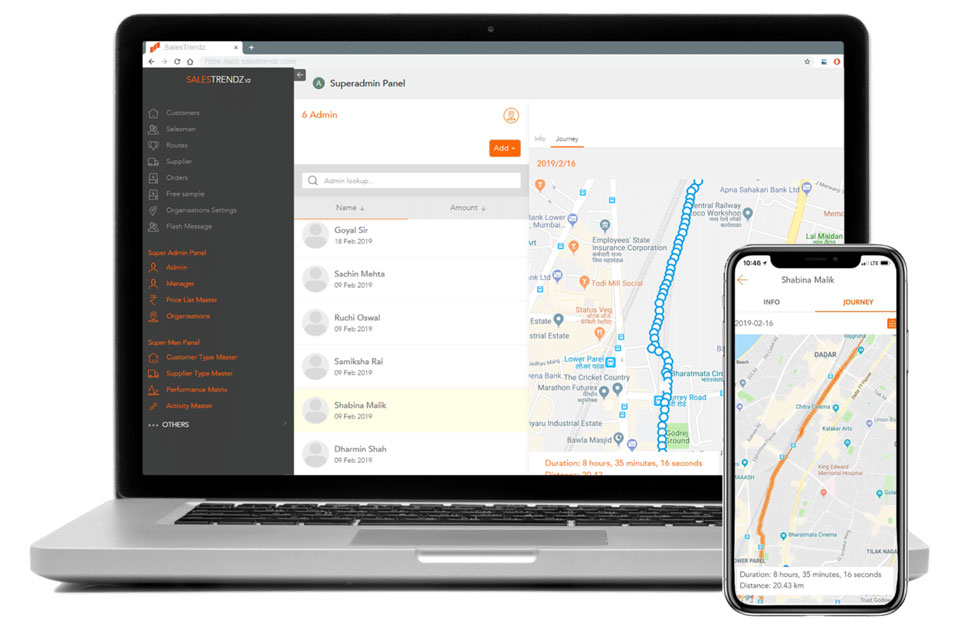 Salesman Journey Plan
A manager is able to find the sales executives' daily trip for the day, track their total time spent on the field and the distance traversed all on the journey tab. Managers can view on a real-time basis the distance traveled by each rep after check-in and till check-out.
This feature allows a manager not only to evaluate the productive visits but also to check the total customers visited all in a single app.
Salesman Report
The report feature allows a manager to seamlessly glance over the advanced reports of the salesman when they are out on the field. A manager is able to check a salesman's schedule, customers visited, new customers and the productive visits happened in a day. The routes traveled and the time spent on the field is also seen at the end of the day report. A complete report of all the activities performed by sales executives gives a manager to measure their productivity and find out the top performer.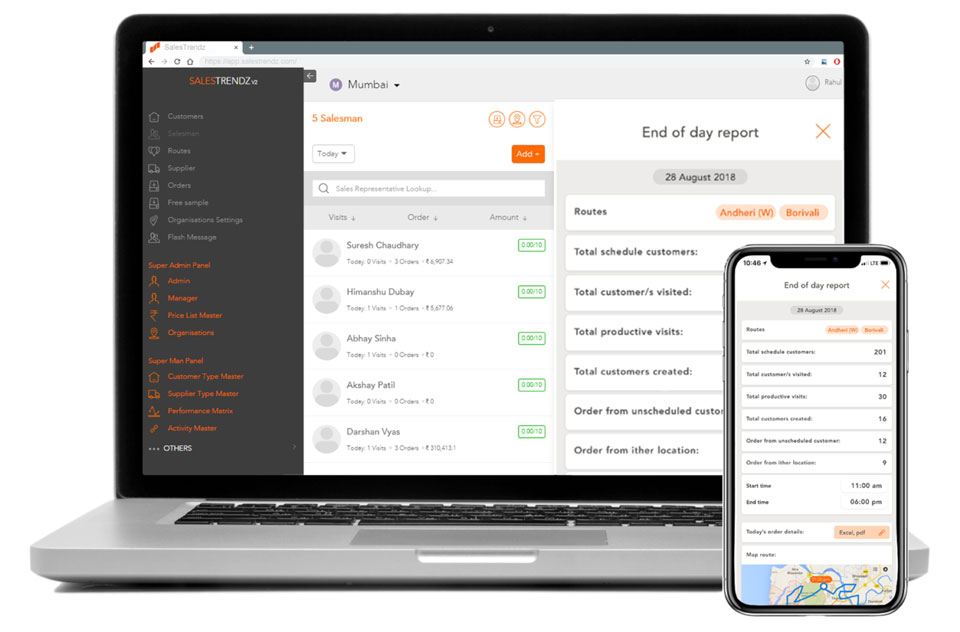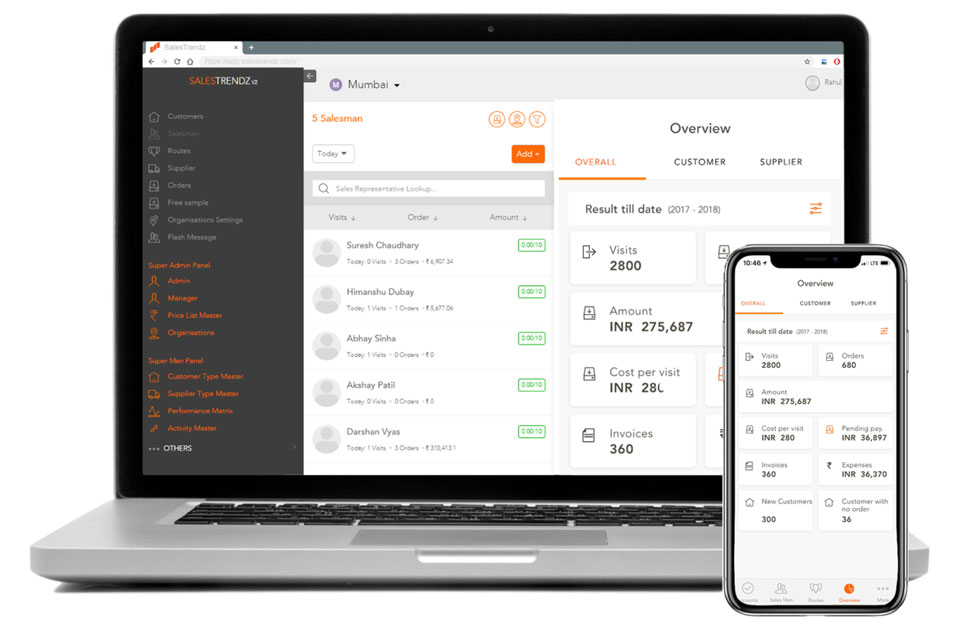 Sales Revenue
A manager has access to his set of organizations can click on the overview tab and check the figures of the report and the net revenue generated from the sales activities performed by the sales executives. An overall overview screen gives the number of visits, orders occurred, the expenses, invoices, onboard customers, pending payments, etc. to the assigned manager. Such a quick examination and effortless overview allow a manager to keep up with his responsibilities.