SalesTrendz Corporation organised an in-house discussion with their dynamic partners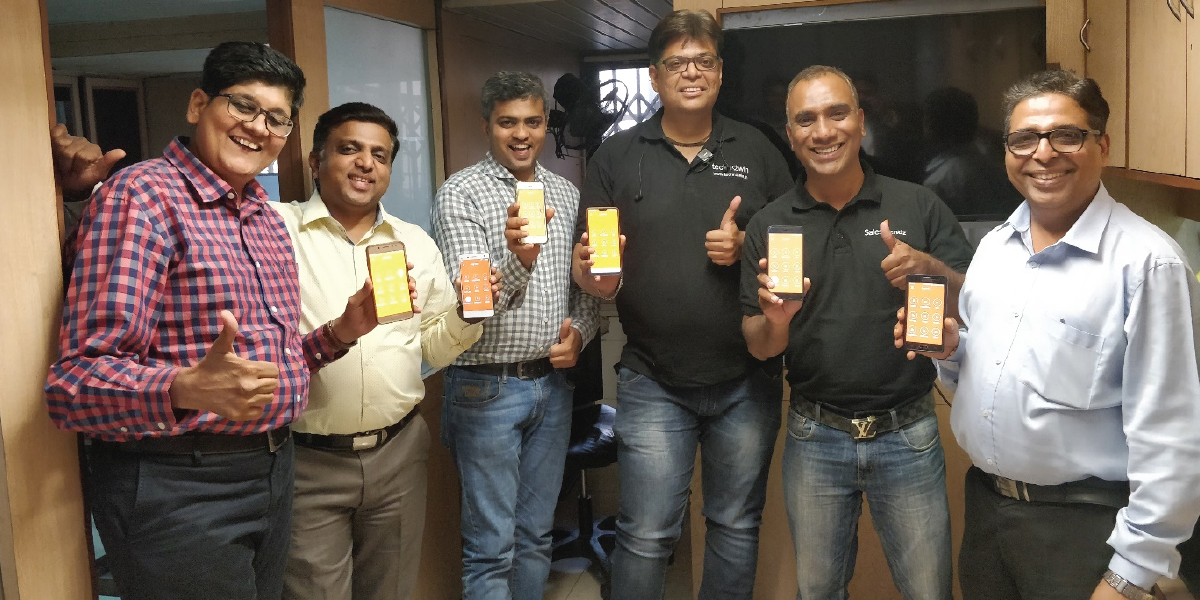 The session induced many amazing ideas, proposals that garnered a great response from the partners.
Mumbai, India: A Partners' Meeting, organized at SalesTrendz office was attended by their valued partners on 12th Jan 2019. The meeting held was a healthy discussion between SalesTrendz partners sharing their hints and bits revolving around the ever-changing market. The discussion mainly surfaced around the shift from the traditional market to the use of digital technology and the advantage of cloud software.
Mobile, being the most used device in today's age, is a very well-known driving force of the business. It is the most vital entity that is apparently a major force multiplier in companies across. Likewise, SalesTrendz Corporation gives priority to mobile UI and comes up with thrilling features in SalesTrendz application that serves small and large businesses alike.
Keeping in mind the emerging digital influence, Mrs. Reena Jain, the CEO OF SalesTrendz Corporation quotes, "I recently read that 31% of business is coming from digital technology. Digital is primarily cloud, smartphones, etc. and it is estimated that 10 to 12 years down the line, this percentage is going to double, in the traditional markets. This is a big change in the market."
Later, a product walkthrough video gave a better understanding to their partners and the subtitles promoted more clarity on the minutiae of the core activities of SalesTrendz to the audience.
That led to the next segment for the day where Ms. Shabina Malik explained the future development features likely to come in the application. She presented highlights of the upcoming features and various aspects of how it is going to impact a company in its sales cycle. Geo-fencing feature, helpdesk and ticketing, brochures, scorecard, expenses, etc. are the core features were briefly discussed during the seminar, which kept everyone's eye on the ball.
Keeping in mind the frequently changing demands of consumers, the team devised a strategic plan to come up with an ideal CRM.
'My Network is My Net Worth', this saying very well suits to businesses who believe in creating a broader and effective market base, which comes from paying heed to their connects and converting them into potential clients for your business. That is why, Customer Relationship Management (CRM), which is a new wave and a necessity in today's market, is going to be incorporated in SalesTrendz.
"If you are not willing to risk the usual, you will have to settle for the ordinary."
– Jim Rohn
SalesTrendz Corporation believes in taking risks and emerging as a winner. It strives to be ahead of the pack and promises to bring a massive change in the times to come.
Concluding the session, partners shared their valuable feedback and inputs.
The feedback and inputs from CEO of Aimtech Business Solutions Pvt. Ltd., Punit Mehta, "The complete journey of SalesTrendz right from start till now are superb. Earlier it was only for the salesman, the level that it is going is higher. Not only encompassing my salespeople but also covering my CRM and ticketing and meetings, schedules, tasks, it is definitely a vast thing, no doubt about it."
Some words of wisdom were shared, "You don't become great by doing different things rather you become great by doing things differently. We all do different things greatly but how we do it that matters."
SalesTrendz team believes in thinking out of the box and making all mends meet in creating and producing productive outcomes with proper future planning and mechanics.
The meeting ended on a good note and they hope to organize such prominent meetings in the future.