Become the Winner
Software Vendor Everybody Loves
Get Licensed as a SalesTrendz Partner
SalesTrendz Partnership Programmes
Whether you want to become a channel partner, enhance value to your existing clients or harness your network as a referral partner, the SalesTrendz certification will get you where you want to go. Affiliate Partner
Promote the products under the SalesTrendz brand and get a part of the deal as commission. Solution Partner
Design and deliver custom solution through consultation, implementation, migration and more. Reseller Partner
Expand your current portfolio of the offerings with the ever-growing SalesTrendz suite of products.
Certified Integration Partner
Many of our clients need their existing ERP, SAP, Oracle and other accounting or management suite to be integrated with SalesTrendz. As Certified Integration Partner, we recommend you for integration and customization related requirements of our clients.
SalesTrendz is bolstered by strategic alliances with leading technology partners that enhances business value, mitigate implementation risk, and accelerate influence across global markets. Through these close partnerships, SalesTrendz drives focus on highly innovative solutions and customized marketing and sales initiatives.
The SalesTrendz Difference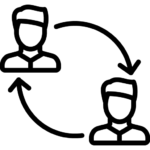 Get new leads
Leads are hard to come by, but at SalesTrendz we generate hundreds of qualified leads across the globe and send them to our channel partners.

Use our framework
The SalesTrendz Engagement Framework provides you with scripts and e-mail templates to win over the prospects in a certain predictable way.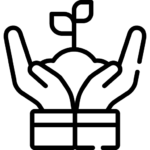 Grow your business
Add SalesTrendz certification to your repertoire of business software. Scale your business and increase your value in the marketplace.