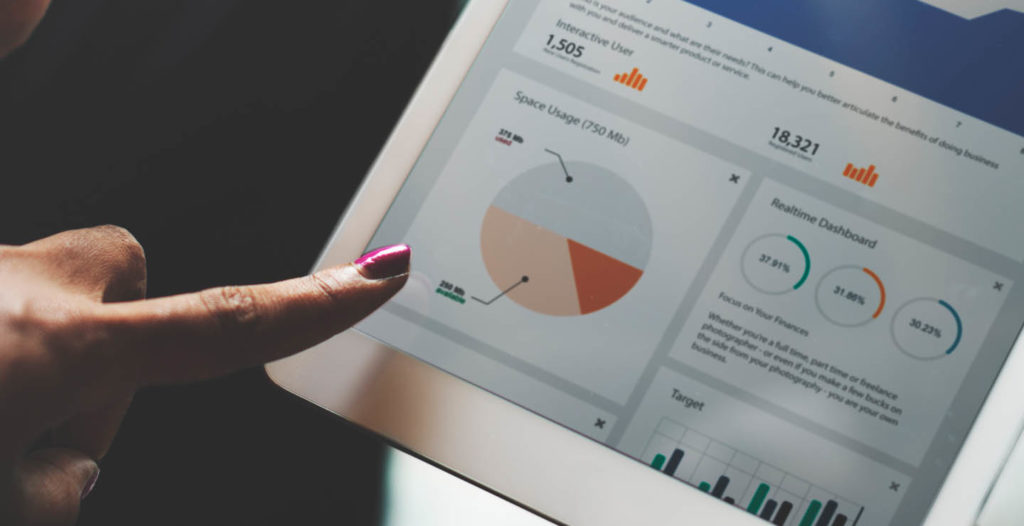 Each product goes through a life cycle from manufacturing to the final destination, and the product goes through various stages. When the product is ready, it is delivered to the consumer through a wholesaler and retailer system. Advanced distribution management system handles the corresponding steps in the supply chain associated with the distribution of finished products. This includes manufacturing, packaging, inventory, warehousing, and transportation facilities.
The entire process ensures that there are no errors in the types of products that need to be delivered and does not confuse the time and amount of delivery. All of these processes require good communication, proper transaction monitoring, and pricing.
Here are a few reasons why the demand for "Advanced distribution management system" is important.
1. Maintain organizational and systematization.
Without such a concept, every store receives goods directly from each manufacturer. A truck carrying a large amount of cargo will arrive at the retail store, and the store will be completely confusing because there is not enough room to accommodate all the goods.
With the appropriate system, the wholesaler or retailer rethinks the items in the warehouse and uses the required number of other brands in the store.
2. Convenient for customers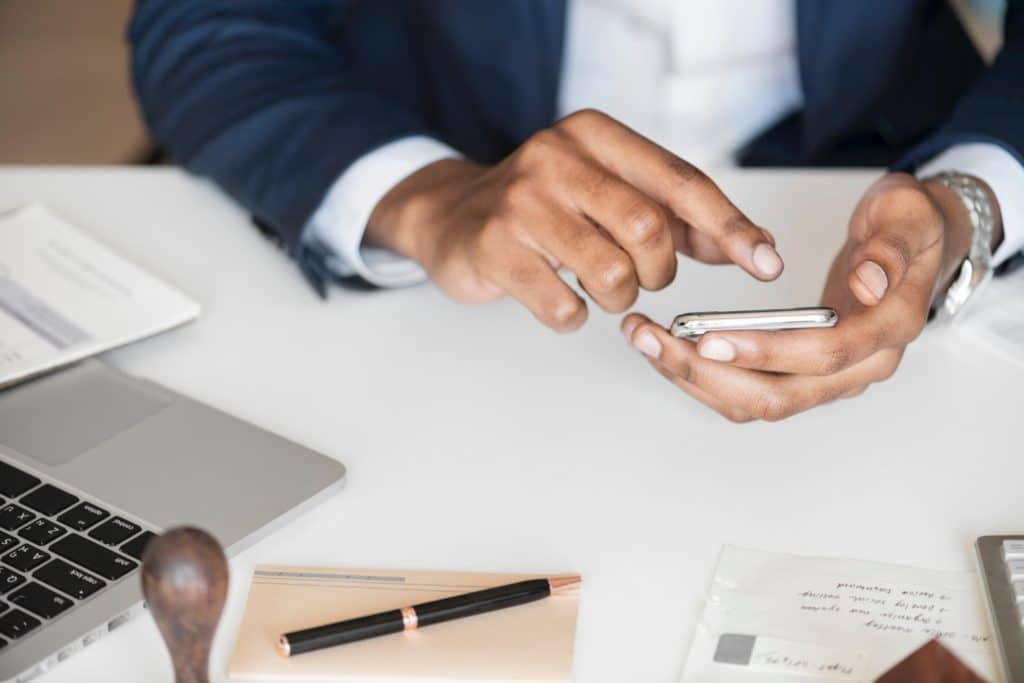 The Advanced distribution management system ensures that shopping is convenient for consumers. If every company needs to own its own store, then the customer must go to another store to buy a lot of time and effort.
The right system for distributing merchandise from different brand manufacturers and product manufacturers can use a variety of merchandise in one store, and customers can see the benefits of choosing among multiple brands of products.
3. Break the batch
Customers don't have to worry about making a lot of products. The job of a wholesaler or retailer is to keep these items so that they can sell small quantities of items to customers through bulk purchases.
4. Dealer plan
This system allows dealers to perform operations that manufacturers cannot perform for their products. They often persuade customers to buy promotional products. Various promotions can appeal to consumers. Provide a variety of financial plans to reduce overpayments and make it easier for customers to pay.
Dealers use attractive displays to sell their products in stores, increasing sales. The dealer provides feedback to the manufacturer about the product. It also helps manufacturers improve products based on given feedback. Still, it has been used for business, and now it's a fully automated system that makes deployment at all levels easier.
An application group called the Advanced Distribution Management System (DMS) controls and monitors the entire distribution network, including ordering, delivery, inventory management, payment, and service management. Companies can benefit from this system. Its function is sure to meet the special needs of the distribution company.
All dealers need Advanced Distribution Management System that meets industry requirements. For example, distributors in the food industry need the code date for each product to determine the expiration date. In the apparel industry, DMS focuses on size, style, and color, making it easier to handle everything with an automated system.
Easily store, access and analyze all information and data related to customers, business partners, stocks and suppliers. By using information development reports and charts, you can perform better business analysis.
Customer satisfaction is ensured through integrated customer relationship management capabilities in the Advanced Distribution Management System. Easy to manage, reducing the manpower required, saving time and money, and greatly reducing operating costs. Reduce processing time and effectively reduce management costs. As productivity increases, your return on investment (ROI) increases as your sales increase and service quality increases.
Benefits of Advanced Distribution Management System for Small Businesses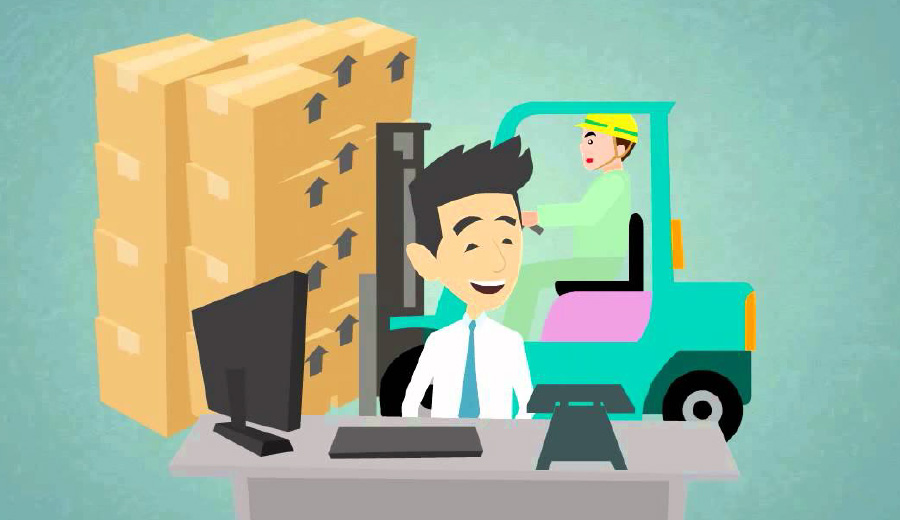 Managing your distribution business is not easy. If there are too many transactions executed every day, especially enterprise inventory management is difficult. It may be difficult for companies to manage stocks and transactions. Even for SMEs with a small amount of CO, it may be difficult to track inventory if you frequently conduct various transactions. Therefore, it is also recommended to provide distribution software for small businesses.
In addition to monitoring the stock company, focusing on the accounting department, this is also the recommended accounting software distribution business, as it provides more accurate information on transactions conducted within the company. Therefore, successful business deployment management requires both software.
Here are some of the benefits small companies can get when using two distribution management software:
1. Low cost
Using distribution management software in the enterprise can reduce costs. Your company has saved a lot of money because you don't have to hire more people to monitor your transactions. In addition, there is no need to pay for manual calculations, because companies can reduce labor costs by monitoring the amount of talent needed for the actual number of shares in the company.
2. Better enterprise time management
With simple inventory monitoring and management, companies can save a lot of time. This allows companies to spend more time on tasks such as improving customer service or improving advertising campaigns. Therefore, business management software is a time-saving tool, not a cost-effective tool.
Companies can manage their time more efficiently and don't waste time on automated inventory and accounting tasks. This saves valuable time that companies can use in other important aspects of the company, such as advertising, promotions, and sales.
3. Easy inventory monitoring
Thanks to the software's automatic inventory management, companies can easily monitor inventory. Therefore, you can fill in the product inventory that has been used or delivered to the customer. This is very useful because companies that use Advanced distribution management system can immediately fill in customer inventory and get the items they need.
4. Mismatch monitoring
It also allows the company to determine if there is a difference between the inventory and the actual number of shares. Recorded transactions allow companies to check for inconsistencies in records. This may cause problems for your company. By implementing such software, companies can avoid major problems with inconsistencies in trading, delivery, inventory and sales records.
5. Monitor your company for problems
The management software and accounting software for the retail business allows companies to determine if there are new financial issues that companies must avoid. Accurate reporting by these software company executives can determine whether a transaction is invalid or should be stopped or managed by a company's malicious conduct. Therefore, the company will face a few problems in the future.
The software allows companies to verify all transactions through counter checks and check for any inconsistencies that could lead to bigger problems.
6. Efficiency – fast trading
Advanced Distribution Management System helps companies serve customers more effectively. If you do not order in advance, the order will be settled and delivered. This makes the business look more efficient and capable than the customer, creating more demand in the industry.
Companies using the software can handle all processes more efficiently and quickly because everything is automated. Because everything is displayed in an easy-to-understand, converted to a vendor that is unfamiliar with the system, the wait time report is reduced.
7. Accuracy
Advanced Distribution Management System allows companies to order the exact number of items they need in a given amount of time. Since the software is able to provide the right amount of inventory at any given time, the company can calculate the number of items that must be ordered in the near future. This ensures that customers don't miss important products that they order frequently. Inventory can also be ordered on a schedule to fully retain inventory at any given time and can be used for various customer order transactions.
This allows the company to make more money because it can continue to provide customers with everything the latter needs. This causes the customer to return more. Ideal for building strong customer lists and building strong customer circles, which can be an important source of profit and revenue.
Advanced Distribution Management System is very useful. The company will save a lot of time and money for this software, which will help the company's success and development. There is a long way to go to invest in this management software. Therefore, even small companies need to invest in such system software. By investing, they will be able to get huge benefits.